Activities at Peppertree Camping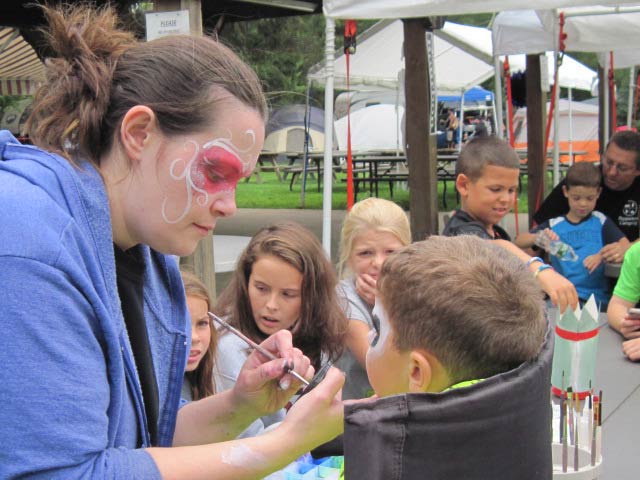 While at Peppertree Camping there are many activities to enjoy, from planned events to just sitting at your site watching the river roll by! The Fishing is always great! The Connecticut Department of Environmental Service stocks right in Peppertree Camping.
River activities include swimming, fishing, tubing and canoing. Fun activities include bingo, Chili Cook Off, children's games, horseshoe tournaments, hiking, and biking along the borders of the scenic Natchaug State Forest.
Click here to download our events schedule for 2021!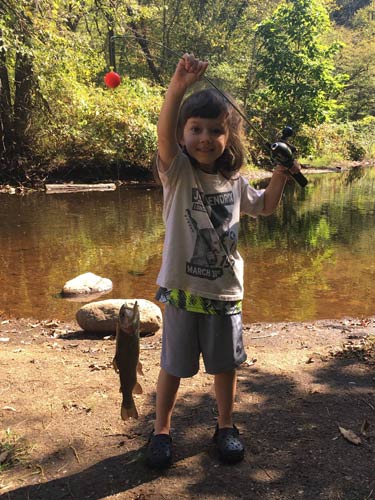 APRIL: Peppertree Camping opens the 4th Friday in April - just in time for some of the the best fishing ever! The state-stocked, trophy trout, Natchaug River, brings families back year after year. Watch spring unfold. Smell the campfires burning, and make s'mores with the kids. Mother Nature rules at Peppertree, but our campers are ready to make memories for a lifetime. Folks reserve early, so if you haven't made your reservation yet, it is time to contact us now.
MAY: Things really start to warm up in the month of May. Time for tubing down the river, or catching a tadpole? Fishing is still the most popular activity. The river is so clean and clear, even the little ones can safely take a dip, under adult supervision. Definitely join us for our Untraditional Mother's Day weekend celebrated the weekend after Mother's Day. Potluck brunch and other activities. Memorial Day Weekend: Lot's of fun on every holiday weekend. Kid's games, a brief gathering at the flagpole to honor our veterans and more. Peppertree always fills up early for this holiday.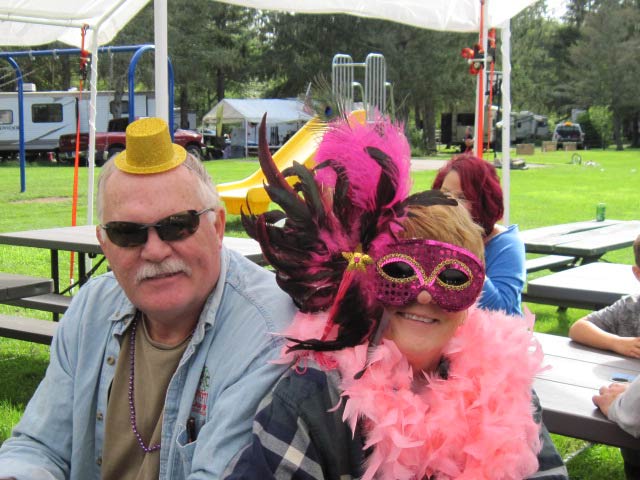 JUNE: School's almost out, so make your plans for more fun. Again, we will celebrate Dads, with crafts and a potluck. This time the women will serve the men. Fun Bingo most Saturday nights.
JULY: July 4th weekend is like no other at Peppertree. Get ready for the festivities and a guaranteed good time. On the last Saturday in July be sure to join us for our annual Camper Appreciation Picnic. It's always a blast. Food, fun and more.
AUGUST: The kids love Christmas in August and you will, too. Santa brings gifts, and the whole campground begins to look a lot like Christmas. Maybe another potluck? Decorate your site. Enjoy the last days of summer, make some memories. Annual Chili-Cook Off, kids games and just too much fun.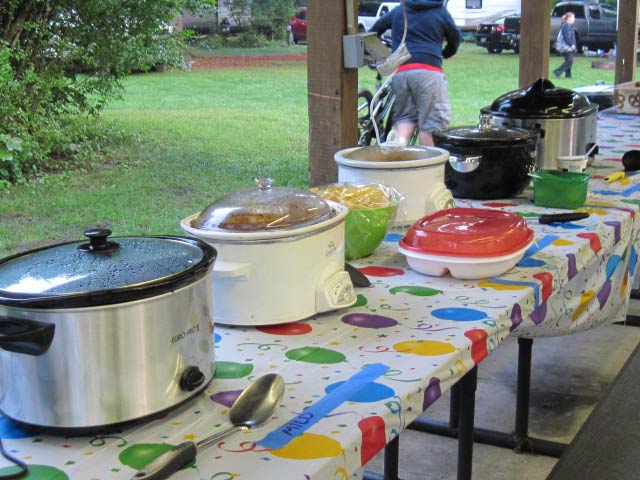 SEPTEMBER: Labor Day Weekend: First weekend in September. Fall is in the air, and truly a wonderful, time to enjoy picturesque Peppertree. Annual Chili-Cook Off, kids games and just too much fun. Also Labor Day Weekend come celebrate Halloween with us. Site decorating, trick or treating, chili cookoff and more!
OCTOBER: Thanksgiving Potluck, held the weekend before Columbus Day, as we give thanks for our friends old and new, our beautiful campground. We are grateful for being able to share this slice of heaven with our campers. Now you can smell the turkeys frying. Columbus Day Weekend, Peppertree closes for the season.
FOND FAREWELLS!
As always, thank you for being a part of the Peppertree family!